Welcome!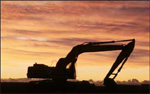 Eberle Construction is a full service general contracting firm specializing in commercial Office/Warehouse and Tenant Finish projects. Our mission is to meet all of our client/partners' needs by taking a 'why not' approach to their ideas and fitting them to the physical and financial constraints of their project. It is not our role to tell our clients what they need, because they best know what that is. It is our job to bring it to them in the shortest time and at the best price.
Don Eberle, the founder of Eberle Construction, once described the role of an engineer:
"Anyone can build a bridge across a valley, you just pump concrete into it until it is full—a good engineer considers the available resources and uses the fewest man-hours, the shortest time and the least money to build that bridge."
Eberle Construction see its responsibility is to act as a steward of our clients projects in the spirit of that 'good engineer.'
Our History
Formed in 1984 as a Real Estate Development endeavor by Don Eberle, Eberle Construction began constructing residential structures in the Cedars Project in Freeman, Missouri. That project included residences,streets, landscaping, utilities and infrastructure and continues to grow today.
Don Eberle, a Professional Engineer with Black & Veatch for 35 years, officially retired in 1991 but has remained active in design, consultation and construction. His latest project , a multi-tenant, independent living residence in Freeman, became operational in 2007.
Doug Eberle, the current president, began focusing on commercial and industrial work with his partners in 1997 building large commercial office/warehouse facilities and branching off to design-build of dormatories and semi-public projects through 2000. Doug became president of Eberle Construction in 2001 and has focused the company's efforts in office/warehouse, industrial plant remodeling and in sub-surface development tenant finish.